Infomation Características técnicas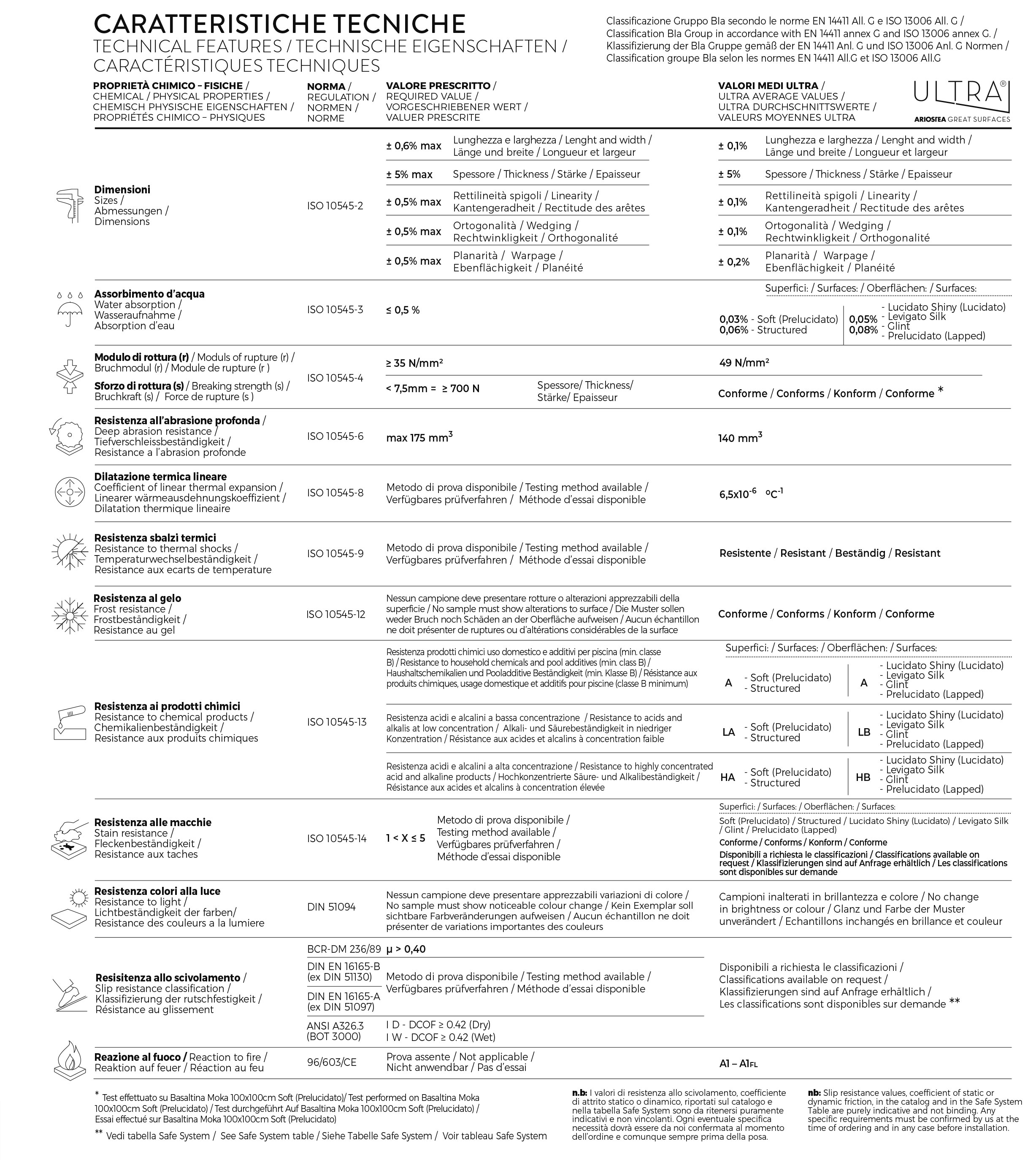 The processing of natural raw materials, combined with the use of leading-edge patented production techniques, makes it possible to obtain high-tech materials characterized by typical full-body effects, a feature that has always been the exclusive hallmark of quarried marble and stone.
Chromatic variations, veining and speckling are thus prized characteristics of Ariostea materials, designed and produced to recreate the fascination of exclusive floorings, that reveal the randomness and beauty of natural materials. On the basis of the above statements, the colour references in the catalogues and samples are to be considered as approximate.
The slabs of the Ariostea collections are realized with a 100% full body, a compact and frost-proof mass and they are resistant to chemical attacks. For this reason they are a guarantee of stability and durability in the time, suitable for whatever use and destination, both interior and exterior, from the more classic and refined, to the most spacious and of intense utilization one.
For a better aesthetic result, is preferable to spread out the material with a 2-3 mm of joint, jointing with tone on tone colours. Ariostea keeps the right to change all the mentioned items without notice and declining any responsibility for direct or indirect damage caused from these changes.
The colours and appearance features of the products are as close as possible to reality, within the limitation of the printing process.
Ultra Ariostea, compared with an equal product, provides a number of different faces, to create a pleasant aesthetic variability in the laying. In the order preparation phase, the face selection is random and therefore the continuous veining between the ordered pieces is not guaranteed. Ultra is a product derived from a combination of earth with fire. The continuous veining between pieces is subject to the typical variation of natural products.