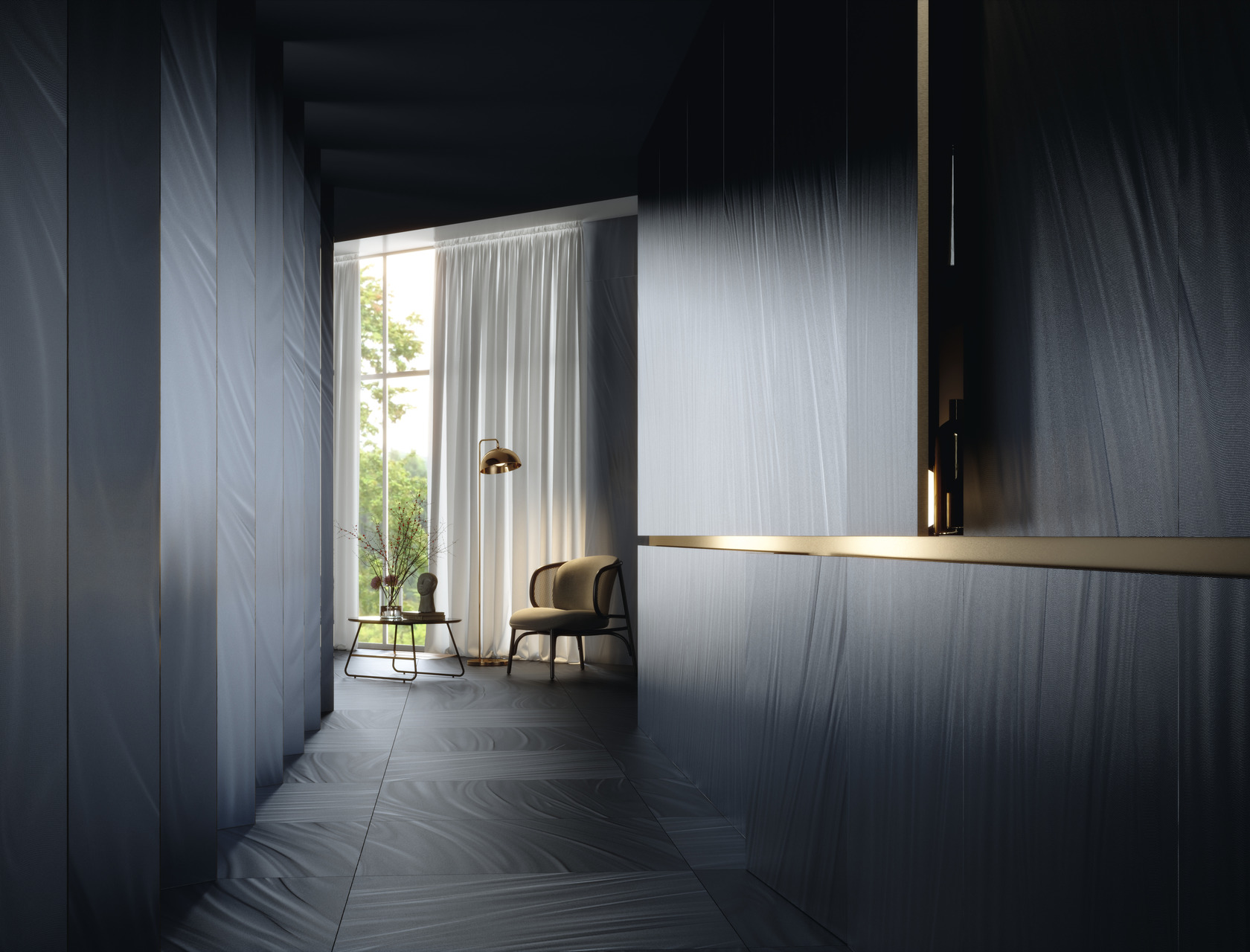 Light has always been an extremely powerful visual tool, capable of outlining, revealing, shaping, sculpting and giving life to matter and the surrounding space. It can elevate design; it gives sinuosity, warmth and movement allowing the true soul of surfaces to emerge from the shadows. A material that the light reveals in all its richness, made of movement and chiaroscuro. A material that seems to transform itself with every glance. With light, spaces come to life and are transformed. Through light, spaces speak to us, subtly revealing the mystery of the unseen.
LIGHT THAT PURIFIES AND PROTECTS.
The Luce collection includes the colour Pearl, the symbolic colour of ACTIVE SURFACES®. A white that is synonymous with purity and that optimally expresses the unique features of these eco-ACTIVE SURFACES. ACTIVE SURFACES® are high-performance ceramic materials which have been present on the market for over 10 years, are internationally patented and whose distinctive properties are certified according to the ISO standards. ACTIVE SURFACES® materials exploit the photocatalytic properties of titanium dioxide combined with silver which transform the simple ceramic slab into an eco-active material with the following properties: ANTIBACTERIAL, ANTIVIRAL, ANTI-POLLUTION, ANTIODOUR and SELF-CLEANING.
Thanks to the action of light (natural or artificial) and the humidity naturally present in the air, ACTIVE SURFACES® surfaces are able to perform these important actions, thus ensuring safety and well-being both in our homes and in public and outdoor spaces. ACTIVE SURFACES® materials boast properties that characterise them to the point of being effective with any type of lighting as well as in the dark. Their action is constant and does not diminish over time.